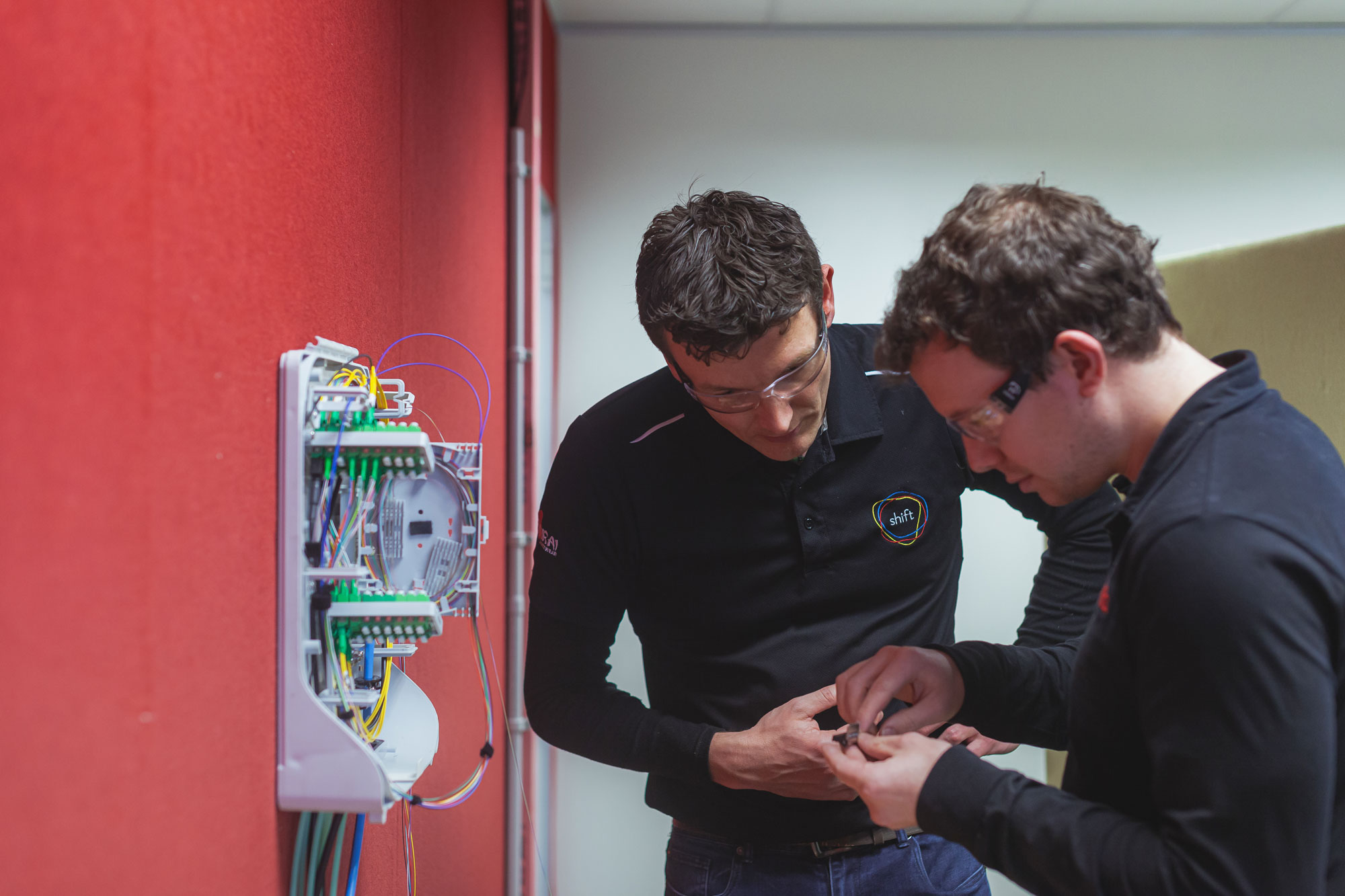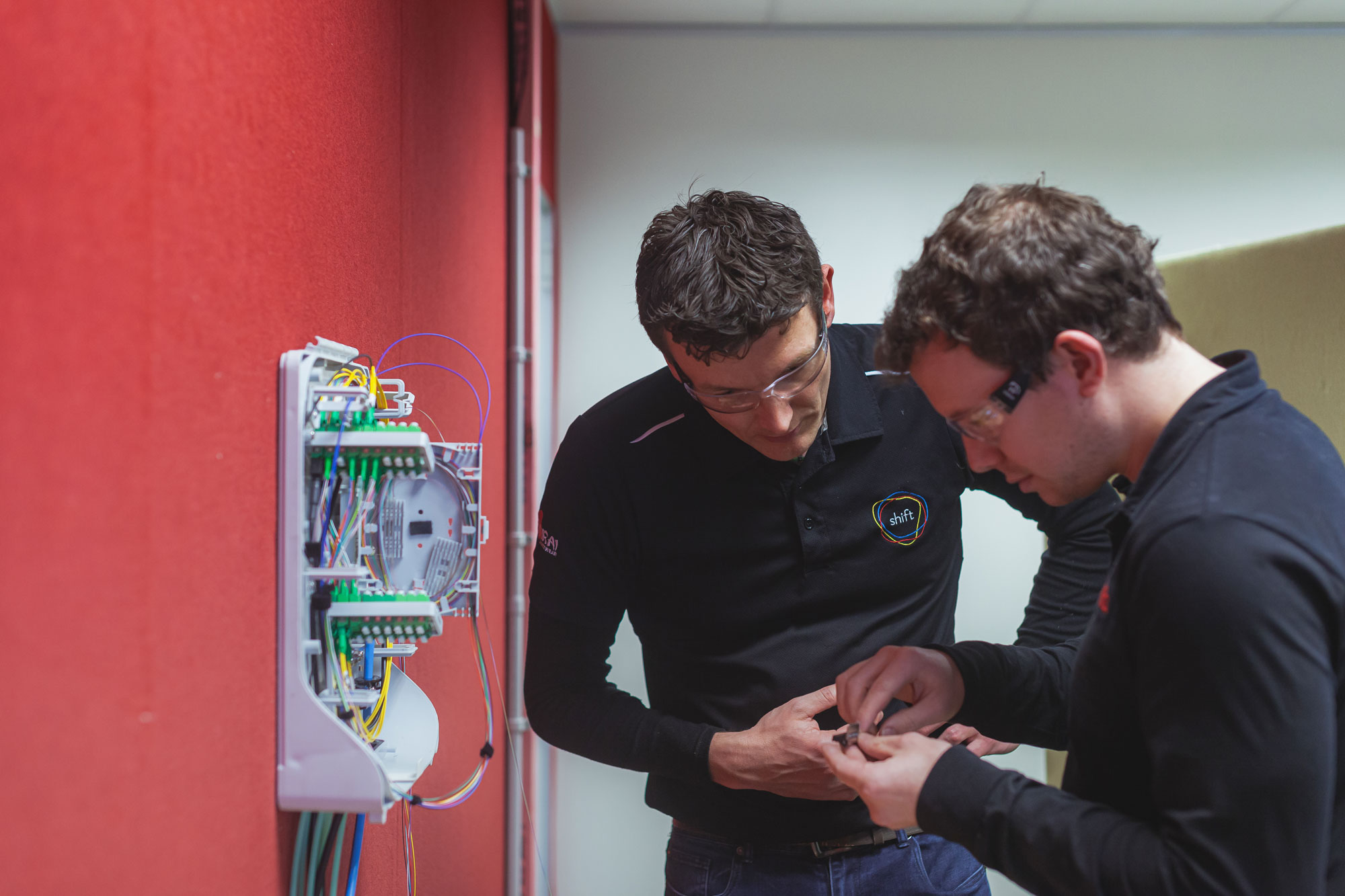 New Zealand Certificate in Telecommunications Level 3
This course is for learners wanting to enter the Telecommunications industry as a certified telecommunications technician specialising in either Fibre Optics, Copper, or Transmission skills.
On completion the learners will be able to install and maintain Telecommunication networks in either Copper Network Maintenance, Optical Fibre Network or Transmission.
Topics Covered:
Overall, this course will enable you to:
Co-ordinate and scope telecommunication sites while managing stakeholder and client expectations and relationships.
Apply safe work practices and meet industry standards when working on telecommunication networks, including operation of plant and equipment
Students will also gain the following specialised skills for the strand chosen to specialise in.
Graduates of the Copper Network Maintenance strand will be able to:
Apply knowledge of copper telecommunication network transmission theory during transmission and repair to meet industry standards.
Install, locate, test and service copper network to protect and restore the copper telecommunications network.
Graduates of the Optical Fibre Network strand will also be able to:
Apply knowledge of optical fibre theory during build, provisioning, and repair of the telecommunications network to meet industry standards.
Install, locate, test and service fibre network to protect and restore the fibre telecommunications network.
Graduates of the Transmission strand will also be able to:
Apply optical Ethernet and transmission technology theory and practices during installation and repair
Outcome of Course
3767 New Zealand Certificate in telecommunications L3 with:
Strand in Copper Network maintenance
Strand in Optical Fibre Network
Strand in Transmission
Prerequisite Requirements
Applicants must hold a NZ residency, permanent residency, or citizenship.
Applicants must be physically capable of completing the practical aspects of the programme. You should be able to work effectively, efficiently, and safely in a trade workshop/work site, at height or in confined spaces.
Applicants need:
NCEA Level 1
10 credits in Mathematics; and
10 credits in English; and
14 credits in General Science or Physics
OR equivalent Outcome of Courses or experience
Provisional Entry
Students aged 20 years and older who do not hold the minimum entry requirements will be eligible for enrolment where their previous educational, work or life experience indicates they have a reasonable likelihood of success. Students who are under the age of 20 years and do not hold the required minimum entry requirements may also be eligible to enrol in exceptional circumstances. Such decisions will be made by the Director/Head of School.
*Drug and alcohol testing may be required in some sectors of this industry
You must be working in the industry:
Part-Time: 18 months
Blended Learning: This course is made up of both online theory learning and practical's, there are 8 modules in total. Learner will use naturally occurring evidence from the workplace (i.e. job cards, service report) verified by the supervisor or manager
Intakes: Enrolments occur on monthly basis from February through to November
Course Costs
Free from 1st July 2020 to 31st December 2022
This course qualifies for the Government's Fees Free www.feesfree.govt.nz policy until December 2022 or the student loan scheme https://www.studylink.govt.nz/.  You must be a New Zealand resident to qualify for either option.
Examination
This course does not include an examination.
Course Enrolment
This course is delivered in partnership between E-tec and the Manukau Institute of Technology (MIT).  If you are interested to enrol, please complete the form below and one of our team members will be in contact.