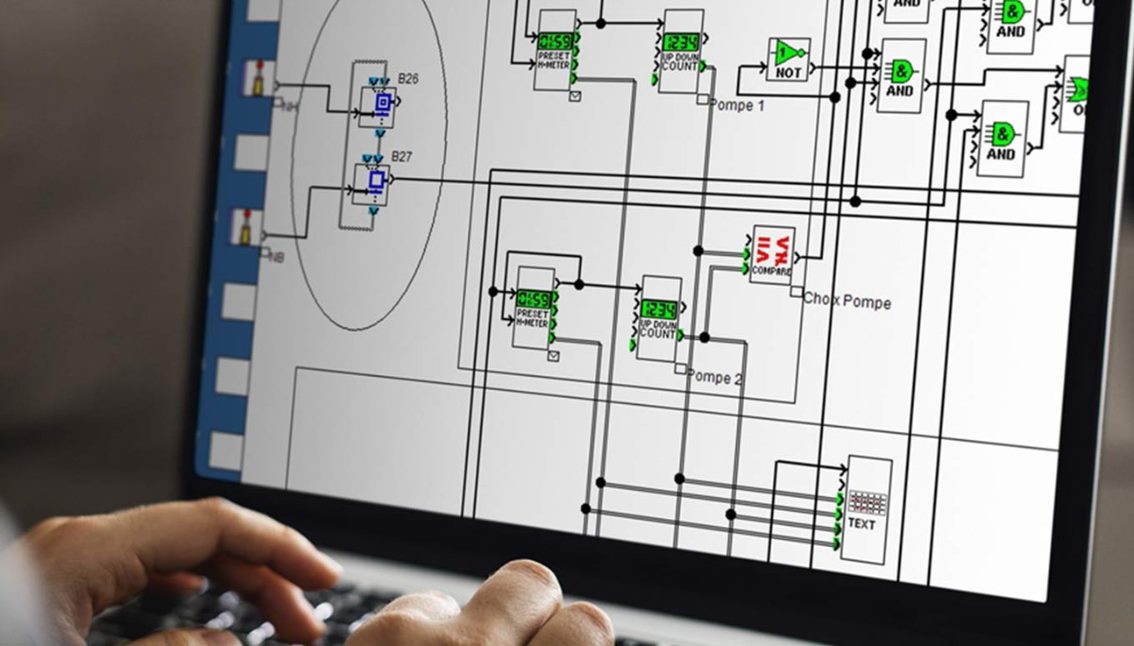 Programmable Logic Controller
This course covers basic knowledge of Programmable Logic Controllers (PLCs), including the ability to design and implement a simple program on any one type of PLC. People will be able to demonstrate knowledge of PLC principles; and – design, write, and store a PLC program.
Topics Covered:
Software used on the course includes simulation, no PLC hardware used
Knowledge of PLC principles
Design, write, and store a PLC program
Diagnostics and fault finding
PLC simulation Zelio
Why

is a

PLC qualification important

?

 
PLCs are a core piece of technology that enables the operation of automated industrial, commercial and domestic appliances and operations.
Having certified skills and knowledge in how to work with PLCs will open up a wide range of career advancement opportunities and higher paid jobs for electricians.
PLCs are found in applications such as automatic door opening, fire detection and alarm settings to industrial factory settings.
Some of the different industries using PLCs include:
Electrical supply / Wind turbines
Textiles
Automobiles and parts
Robotics
Glass manufacturing
Steel manufacturing
Dairy
Interested in finding more about why you should do this programme? Read more here.
Outcome of Course
At the completion of your block course, students wishing to be NZQA accredited unit standard 5926 (3 credits) can sit a written examination with Skills Organisation.
Prerequisite Requirements
No prerequiste.
Course Structure
1-day course – 8.30 am to 4.30pm
$345 GST Incl.
*Note prices are inclusive of GST and are subject to change without notice.
Course Date(s)
These courses run on-demand on a regular basis. If no course dates are showing, please contact us at admin@etec.ac.nz or 09 573-1964 for available dates
Course Enrolment
To register click 'Enrol Now' and add our course to your cart. Alternatively, get in touch with us today to find out more about this course.