E-tec is coming to the Kapiti Coast
E-tec is an EWRB approved training provider delivering specialist training to trades people who work in the electrotechnology and telecommunications industries from its East Tamaki base for over 17 years. We have a wealth of experience in delivering to a range of niche electrotechnology industries and have a proven track record of delivering and assessing EWRB programmes. Our trainers are experts in their field in fact, they pride themselves on providing a world class training experience and frequently go the extra mile to help their learners succeed.
We realise not everyone lives in Auckland (despite how it might feel when we are stuck in traffic) and have identified a need for a learning centre elsewhere in Aotearoa, and we are now opening-up shop in the Kapiti Coast.
Ōtaki, on the Kapiti Coast, is our location of choice, having delivered several one-off Associated Tradesperson courses in the area. Halfway between Palmerston North and Wellington, and close to other big towns like Levin, we realise there are a lot of people who could benefit from a learning centre in the lower North Island region.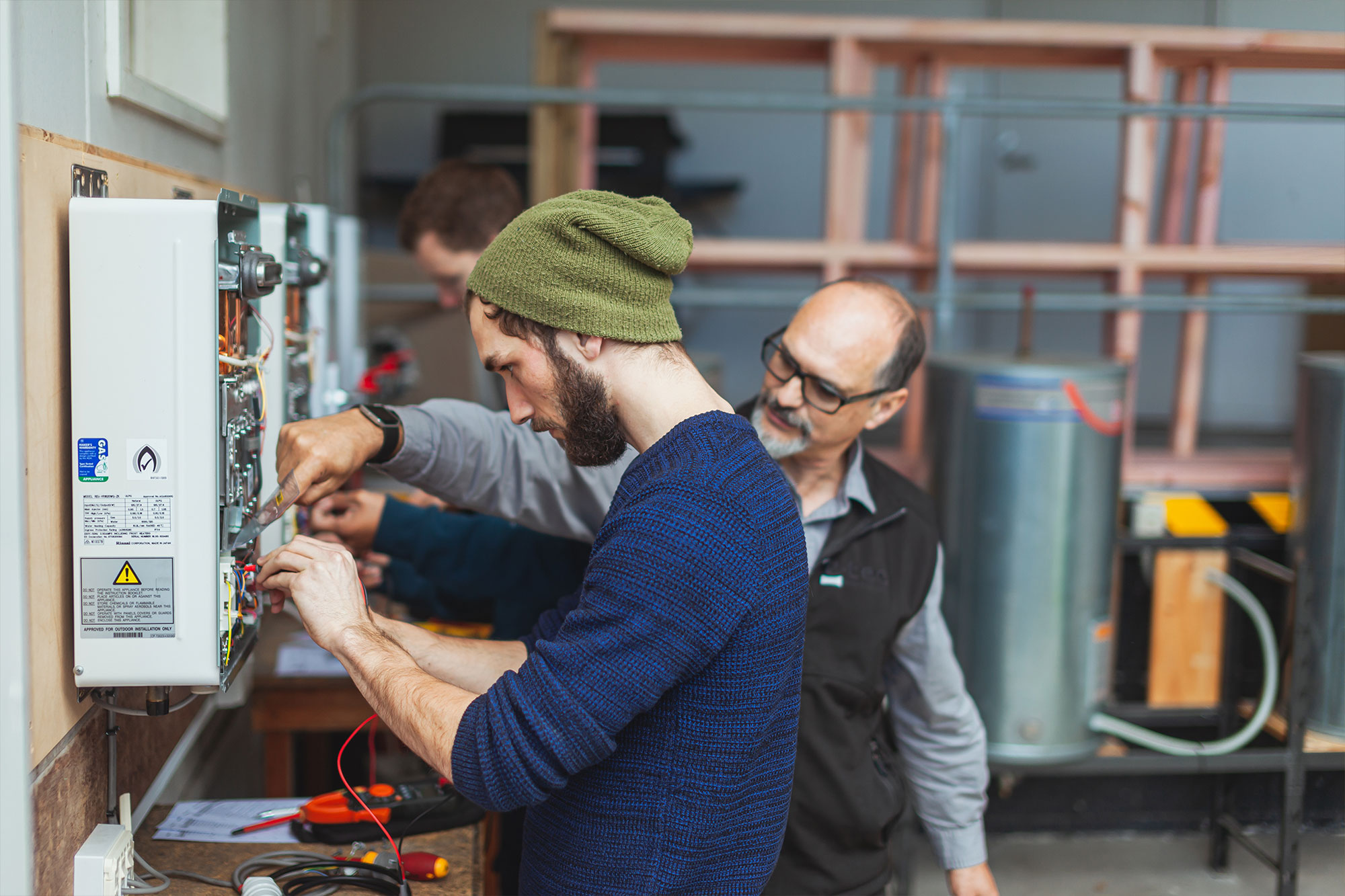 When does the ako start?
The E-tec Ōtaki learning centre will open early next year, and will be delivering three of our core programmes for tradespeople.
Our Associated Tradesperson programme is perfect for registered plumbers and gasfitters who work with electricity as part of their main role. Any tradesperson who has to carry out electrical work as part of their job would benefit from this course. It covers the major topics you need to know for things like water heater installation, or waste disposal units, without going into detail in the areas where you will leave the mahi to qualified electricians. This course will prepare you for the EWRB examination, allowing you to apply for your practicing licence.
The Electrical Service Technician course is ideal for those servicing commercial refrigeration units and maintaining 3-phase electrical equipment. It is also suitable If you already have an EAS or EASQ certificate, and want to get involved with more complex work. The course covers topics like electric motors and starter, testing appliances up to 1000 volts and 3-phase electrical systems.
We will also be offering our Electrical Competence programme, a great refresher course for already registered sparkies looking to renew their EWRB practicing licence.
Find out more about our programmes here.