How different is attending E-tec's Virtual classroom to a face-to-face learning experience?
​What are the similarities to in-person classroom learning?
In E-tec's  virtual classroom, you can interact in real time with your tutor, other students, and learning content.
All four of these courses are EWRB approved, with the necessary support framework available to you. Similar to face-to-face courses, you'll receive support from professionals to help prepare for exams. Plus, you'll be able to discuss topics and ask questions directly with your tutor.
Are there advantages to virtual learning with E-tec?  
There are many advantages to virtual classes. For example, the most significant is that you can fully participate in the class from anywhere in New Zealand that is most convenient for you – such as your home or your office – instead of commuting to the venue.  The sessions are recorded so you can review topics at your leisure and you can still interact with your tutor and classmates as much as you need to.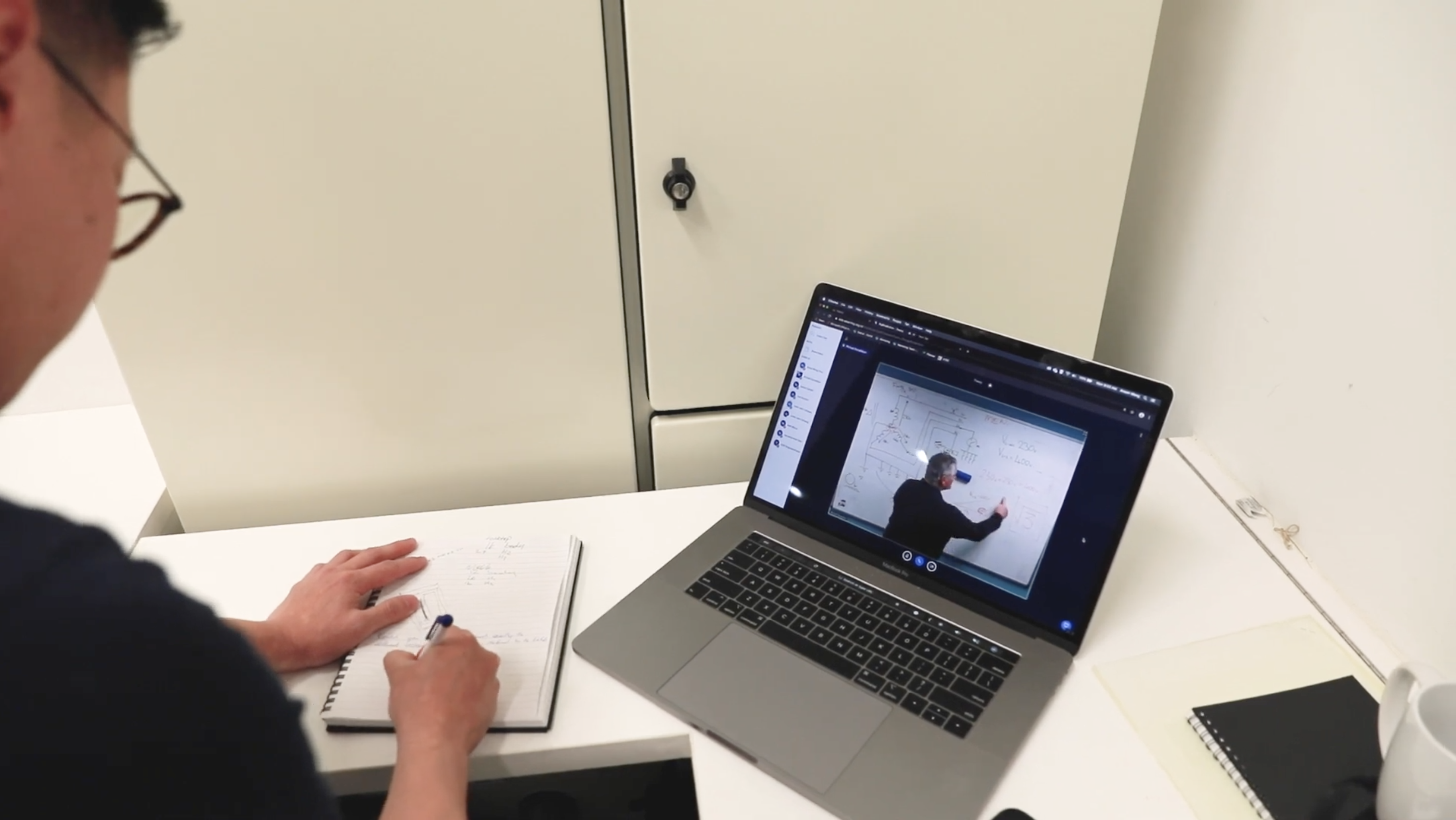 What should I expect with E-tec's online classes – what is the format? 
The courses have been designed to keep people engaged and keep learning on-track. You'll experience a mix of live and interactive classroom presentations, video chats, slide presentations, discussion forums, online chat with screen sharing and replayable video lessons.
You'll be able to see and hear your course tutors in real time, and ask them questions as they come up. And you'll definitely get an opportunity to share and discuss topics with other students.
What is an additional bonus of learning online with E-tec?
During live demonstrations, sometimes you may want to have a closer look. During the virtual class, this is possible – you can get a close-up view during demos.
How does the fee compare for E-tec's virtual or face-to-face courses? 
The costs for virtual and in-person courses is the same, and this fee includes the cost of your external EWRB exam.
What E-tec virtual classes are available now?
·    Electrical Installer Theory​
·    Electrical Service Technician (EST) – theory component only, practical component requires face-to-face attendance for one day
How do I register for an E-tec virtual class? 
Signing up is easy. Just choose the course that you're interested in, and make your booking clicking the enrolment button. Next, when your booking is being processed, you will be asked if you'd prefer to learn in the classroom or virtually.  
If you have any questions or would like to find out more send a message here or call us on 0800 030 500.
​