Student testimonial – Ricky Black
Firstly, why did you attend this course? Do you feel it delivered in that area?
I'm a commissioning engineer for Daikin, and I attended the Approved Filler course for refrigerant handling. This course is for people like me who fill containers with refrigerant gases under pressure.
Handling refrigerants is dangerous work, and you need training and an approved filler compliance certificate. Keeping up to date with compliance and safe working practices, is everyone's responsibility. The course was very comprehensive and easy to understand for all skill levels. 
What were the highlights of the course?
I found the course contained lots of easy to understand and follow tutorials with written exams at the end of each section. The course covered safety issues, types of refrigerants, the practicalities of filling and risks, plus legislation and codes of practice. The whole experience was well structured and engaging.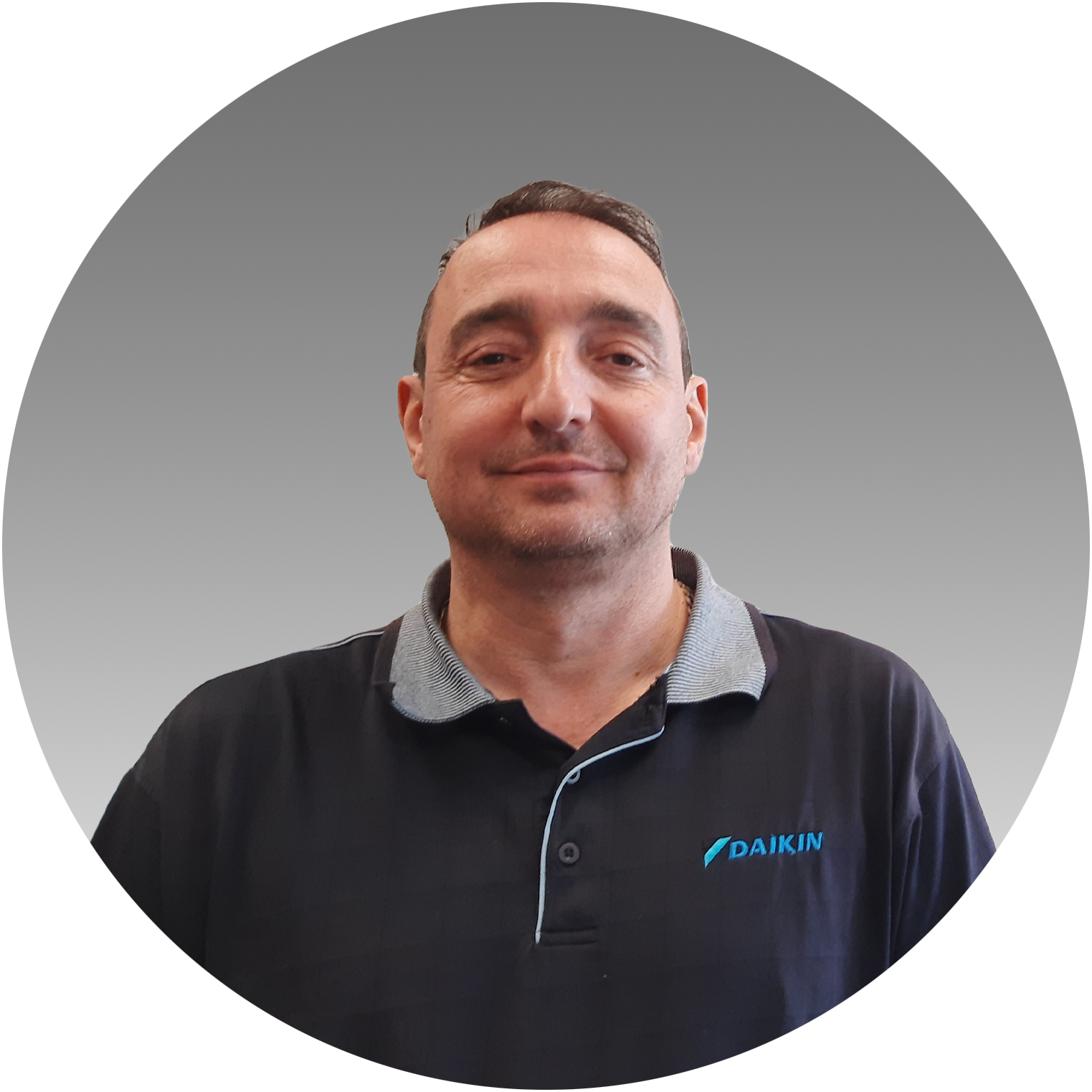 How did the facilitators enhance your learning experience?
It is great to work with tutors that have also worked in the industry. All the staff members at E-tec were really helpful and passionate about the trade, which enhanced all of our learning experience. Deirdre was exceptionally knowledgeable about all the aspects of the course we were participating in, and helped build confidence and keep it interesting.
What have you been able to achieve since taking our course?
I now feel more confident setting up a recovery plant, and being more aware of the safety aspect surrounding this procedure and how it impacts the environment.
Would you recommend it?
Yes, definitely. I do believe that this course has a lot to offer tradesmen, from all sectors of the industry. Whether you have been doing this for 2 or 22 years, upskilling keeps us all safe and aware. In this work there is no room for complacency.
Finally, how do you see the course helping others? Why?
This course is extremely beneficial for all those that either want to brush up on their skill base or have yet to recover refrigerant from live plant. I do believe there is something here for everyone.