Why Plumbers Should Get Their Associated Tradesperson Licence
We've all been there. You're installing a hot water cylinder or zip in a client's kitchen and it needs to be wired up to mains electricity before you can complete the job. It might seem quicker, easier and more cost efficient for you to do the wiring yourself instead of bringing in a sparkie, but if you don't have the right licence you could find yourself in some serious hot water (no pun intended).
Why do you need the licence?
A plumber or gasfitter who does on-premises wiring, without the correct licence is breaking the law, risking public safety and could be in for some hefty fines if caught. The simple act of connecting or disconnecting fittings to, or from a power supply could be making you a criminal – Something many people don't even realise!
The Electrical Workers Registration Board (EWRB) regulates all electrical work carried out by trades people. This means that you will need to hold an Associated Tradesperson Licence to complete this type of work legally and safely.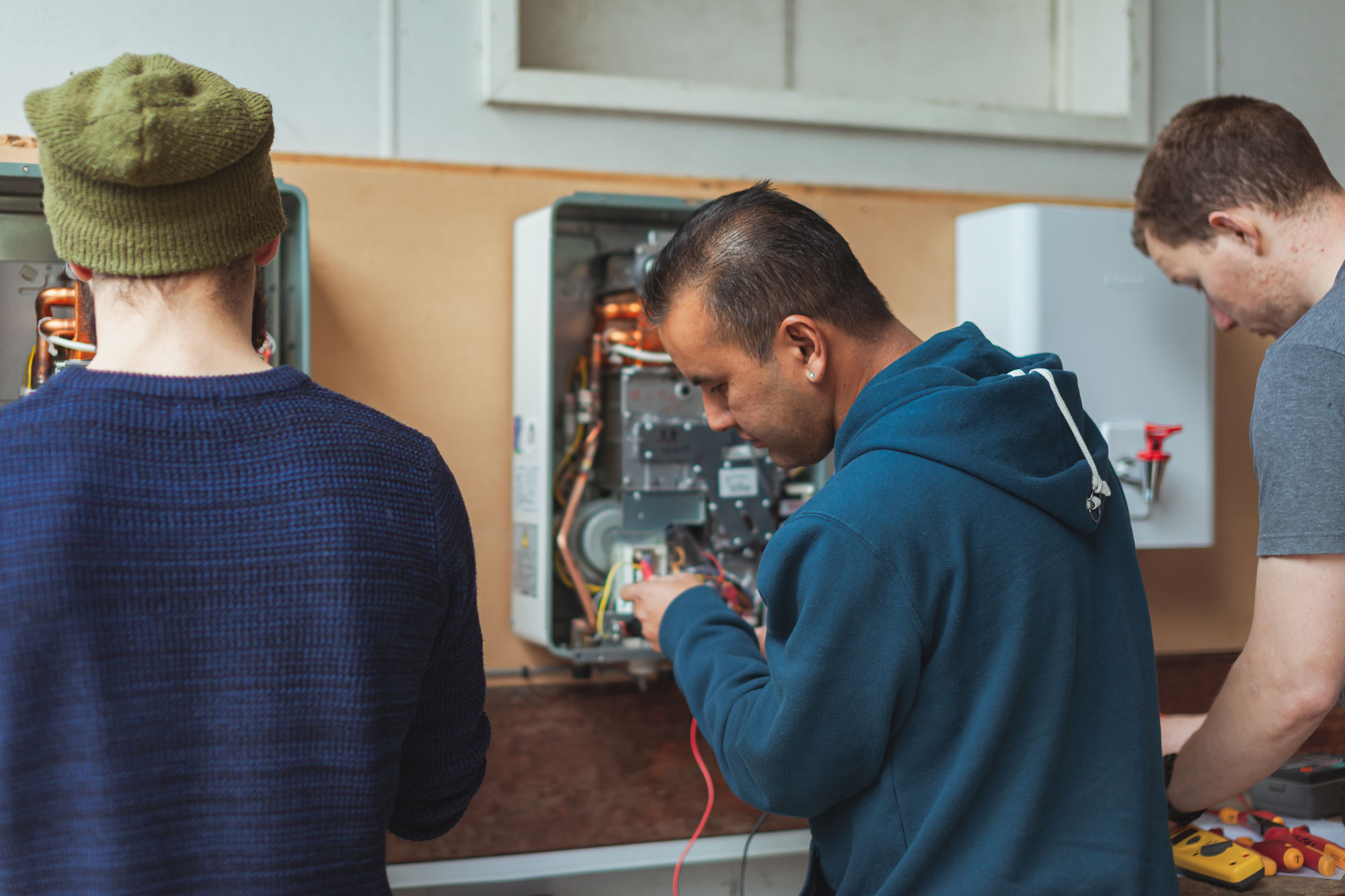 The Associated Tradesperson Licence allows a plumber or gasfitter to connect or disconnect fittings to, or from, a power supply when working under 250 volts and 16 amperes. This work can only be done in relation to their trade. The licence also allows the tradesperson to test their own electrical work and certify and supervise particular electrical work (excluding any work done in mining operations). 
There are serious repercussions for any unlicensed work – for good reason. Those performing unlicensed work could end up with fines as high as $50,000 for individuals, $250,000 for companies, and/or time in court.
So, what can you do?
The good news is that it's simple to get licensed. To get licensed you just need to:
be a registered plumber or gasfitter with the Plumbers, Gasfitters, and Drainlayers Board (PGDB)
pass an EWRB-approved Associated Tradespersons' theory exam
pass an EWRB-approved Associated Tradespersons' practical assessment
complete approved safety training within the prescribed time frame.
E-tec is a specialist training provider for electrical work and providers for the EWRB approved Associate Tradesperson courses and practical assessments. E-tec's Associated Tradesperson course allows plumbers and gasfitters nationwide to get qualified to carry out authorised electrical work. The course is made up of distance learning before a three-day practical course, followed by an external exam.
The course runs regularly in Auckland but can be run 'on request' in other centres if there are enough enrolments. Contact E-tec to find out more today on 09 573 1964 or email admin@etec.ac.nz.
For full information on what work the Associated Tradesperson License permits you to carry out, visit the EWRB website.